Fall for You BTS * GOT7
Fan made visual novel game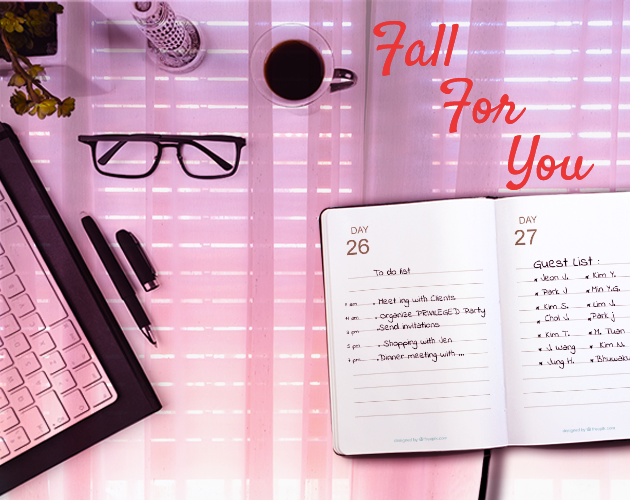 Synopsis
They are sure that she has heard everything and knows their secret. These two young men who own beauty, wealth and power want to keep her under control, she who just left her hometown to live a new adventure as an assistant to her cousin. How will she manage her job, her cousin, and all the new emotions she feels.
*** This is an fan made interactive novel about BTS and GOT7. On this demo version you meet Kim Taehyung and Mark Tuan as the main protagonists. Later on you could meet all your favs. They are 3 ending in this demo story depending of your choices, real life feeling background images, sweet music. The complete game is on development and will be upload in parts.***
Lumena games is not affiliated with JYP or Bighit Entertainment.
Creator
Hi, I'm lumena. I love Kpop and writing. First I was about to write just a fan fiction with two of my favs. Then I came up with the idea to write a novel with choices. So I make ''Fall for you''. It's my first game.
My first language is french so sorry if I made mistake. I really hope that you'll like it. Please leave some comments so I can improve myself and thanks for those who will support me.
Credits
Unsplash
Pixabay
Purpleplanet.com
Freemusicarchive.com
Dori Piano Soundcloud and Youtube